I wonder how many of us do this, speak in a much harsher voice to ourselves than we would ever dare to speak to others in the same circumstances.
I myself am guilty of this, especially when it comes to my art related activities. It feels as though all of my compassion just goes out the window when I 'talk' to myself mentally.
Let this blog post be a reminder that we should be kinder to ourselves. Failure, unproductive days (or not so great drawings) are all ok. Being kind to oneself keeps both mind and body strong and healthy. From this balance, this wholeness, we can give more and work harder.
Take a moment and think about how you 'talk' to yourself in your own head. Be conscious of it and keep that pesky voice lighter. We are after all, our life's most important ally. And I'd say that keeping ourselves motivated and supported is better than beating ourselves down with harsh words. We deserve the same compassion we offer to our loved ones.
I try to always remember that I'm a wonderful bee living in a honeycomb body. I am the worker in the first lines mending and supporting this fleshy honeycomb called Me. Me is strong and sweet and (arguably) made of quite a bit of magical bee barf.
Some days I do better, some worse. But I try.
Try with me.
Bzzzzzz 🐝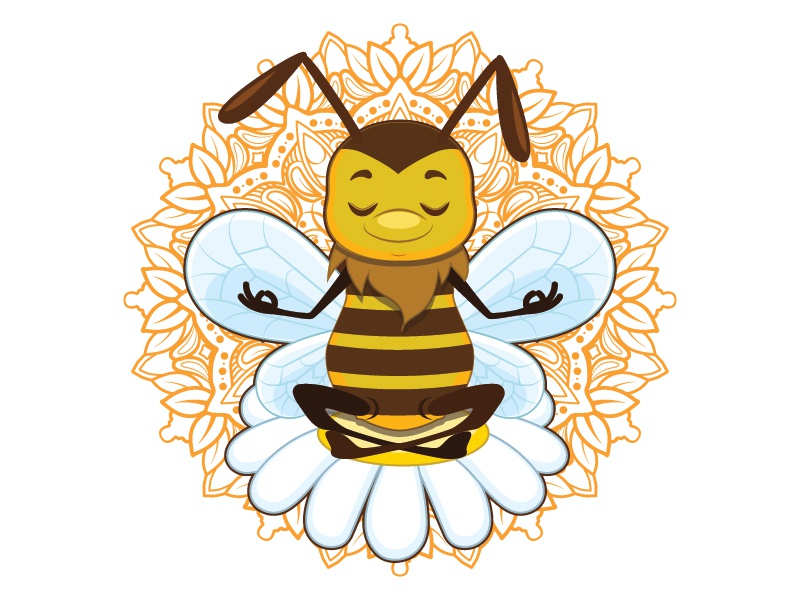 picture by AgnesSz (found it so cute!)