I used to think of Photoshop as the best tool for my digital art process. I looked into other (especially free) software, but Photoshop felt great and that was that. Slowly though, I came to dislike being chained to the desk and the PC. Doing digital art meant I HAD to have my computer with me plus my graphics tablet. I wished that creating digital art could be more like having a sketchbook that fits into almost any bag and that could accompany me to the coffeeshop or the couch. Thus my search began!
Which of them would be the lucky one?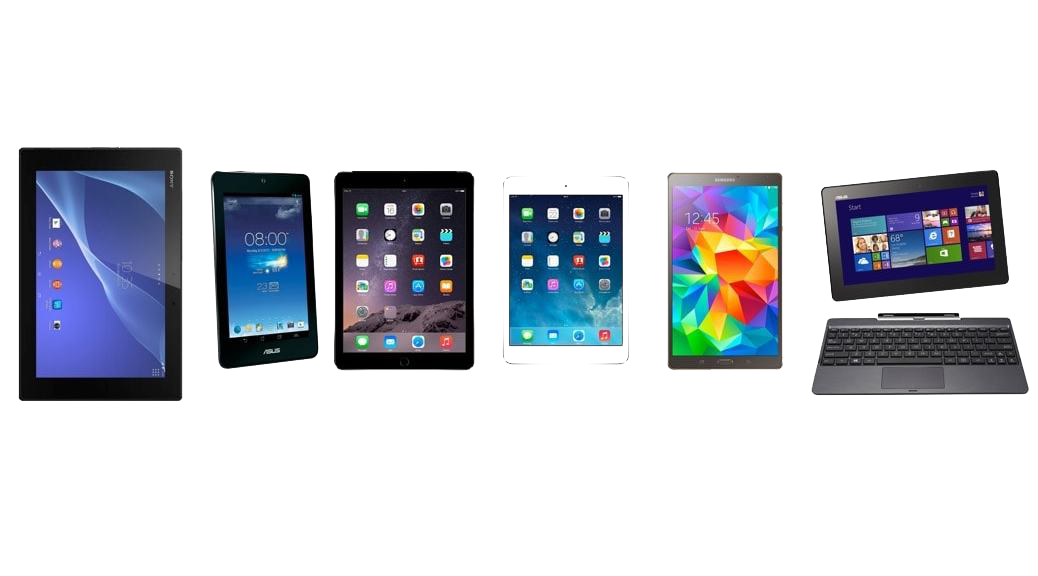 That's how I came to own my current iPad. I researched all kinds of different tablets (that have their own Operating System) and looked into what painting software each had available. I settled on the iPad Air. It's portable, it works smoothly, its primary drawing app Procreate is super intuitive to use, and drawing directly on the display screen is a dream come true.
Did this completely replace Photoshop for me? Nope. There are things a PC can just do better than a tablet with limited RAM, plus, certain things can be done easier in Photoshop than in Procreate. But that's ok, I didn't need the iPad as a pc replacement, I needed it as a comfy lil helper for spicing up my art creation.
But even if the iPad is just that, "a comfy lil helper for spicing up my art creation", it is amazing and I have tons of good things to say about it art-wise! I was so nervous getting the tablet thinking that it might be hard for me to adapt, but instead I came to love it more than I ever liked Photoshop. It's highly intuitive and easy to use and my main painting app, Procreate is a one time only purchase software that is constantly being improved.
Look at this cute little animated bee. Procreate helped make this happen. Be it painting or animating, it gives you all the tools you need and it is super easy to use. Bee The Best is 90% Procreate made, and it's great.